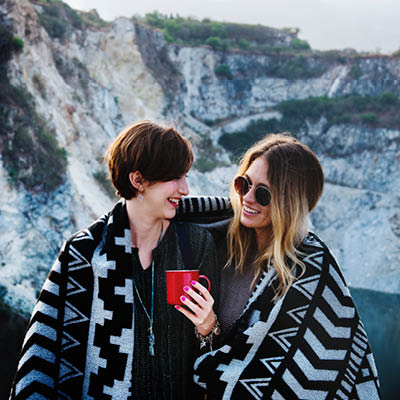 10 Dec

There's a tribe of us rising and the world can't even see it.

I'm writing this directly to the few of you who are reading this with a vision to change the world. 

I'm sharing this to tell you; you are not alone.

There is a tribe of us, we are gathering and connecting.

We are locking arms and making plans, we are doing everything to identify one another and support each other.

Last year when I had what I can only describe as an awakening, I felt so alone. I felt isolated. Like the weird one. The one who believed in the universe and angels and changing the world. The one who dreamt of something far greater than most could never imagine. The one who was seen is a dreamer, a naieve optimist and maybe even 'cute'.

My friends became Wayne Dyer, Gabby Bernstien, Maria Forleo and Oprah Winfrey, I spent all my time reading, trying meditations and attending workshops. I loved what I was learning about myself and who I wanted to become but I felt so isolated, I felt like the odd one out. I felt lonely and miss understood.

I thought about trying to fit in and maybe even try and get a 'real job', I thought I'd be pretty good as a receptionist, sending everyone love and light as they walked by. But I couldn't, I had a vision and 'it' depended on me to deliver it and in many ways I depended on 'it' to survive.

There's a quote that has come to mind as I write this…

'And the day came when the risk to remain tight in a bud, was more painful than the risk it took to blossom'

That's exactly what happened to me. It was too crippling for me to try to remain the person I was than to let myself shine. But shining your light, means shining your light on every part of your life…even the dark parts.

I told my parents my plans, I launched my dream business The BE Platform, I told my friends about the universe and asked them what they believed their purpose was. Many looked at me as though I was crazy.

Only last month my dad told me he was proud and he was sorry he couldn't see what I was trying to do. My mum who had told me to watch out for myself was taking an interest. Finally I was getting results. Results that showed my vision would manifest into reality…it had already begun. But it took courage and faith, it took standing alone and believing in myself when nobody else seemed to. You see my vision was given to me for a reason, it's not anyone else's duty to see what I see. They have their own vision, just as you have yours.

As I started sharing more of my vision, the most magical happenings of all started to show up, I had started to attract people just like me into my life; we chatted about changing the world and saving the planet, enjoying the journey and trusting in uncertainty.

I looked around me and realised. 'There's a f**king tribe of light workers rising…and no one can even see it"

We have arrived. We are here. We have begun the work we came here to do and we are committed to delivering out destiny, our purpose.

I believe people will look back in history at this time and these women I'm surrounded by will be known as the brave, the star reachers, the ones who risked it all to change the world.

I believe that now more than ever. And if you're reading this, maybe as a bud not quite ready blossom, I want to tell you; we're here, we're ready for you and we can't wait to meet you.

This error message is only visible to WordPress admins

Error: No feed found.

Please go to the Instagram Feed settings page to create a feed.