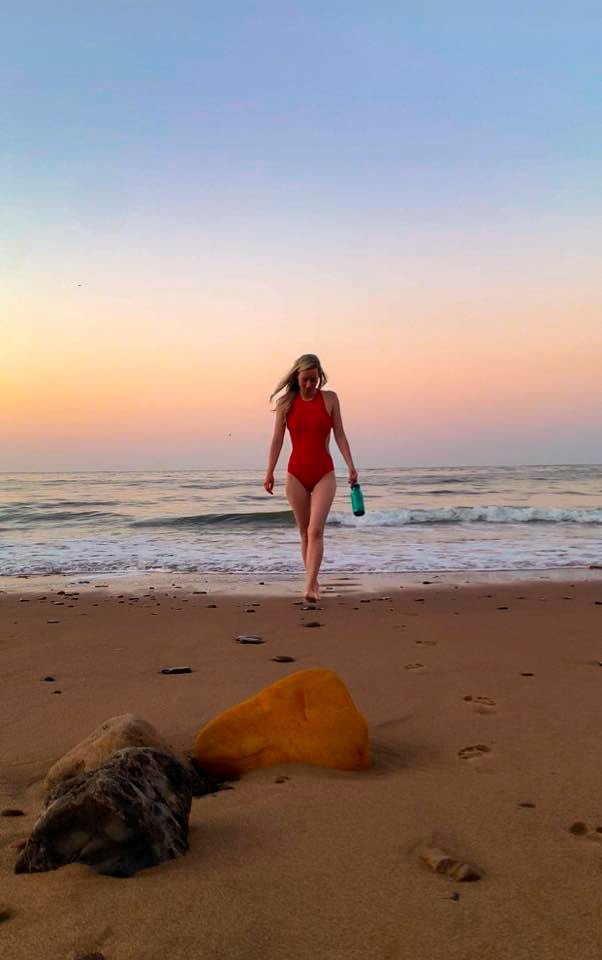 18 Aug

Navigating pain…

Whenever I'm going through something painful or life-shattering I remind myself of what I've overcome in the past…

My dad leaving abruptly when I was only 12 years old.

Finding myself in financial crisis in my 20s – having only £60 left in my bank. (Some of my darkest days – God bless the past version of myself who rebuilt her life from that place!)

Saying goodbye to my twin sister on a beach in Mexico not knowing when I'd see her again.

Failing terribly at building a business – no clients, no money, no confidence, no one coming to save me.

Each time I felt like I was dying – paralysed by fear, the unknown, the pressure.

I remember thinking I'd never find a way through.

And not only did I make it through, I came out ALIVE, stronger, transformed, empowered.

Each of these chapters in my life were up-levels in disguise, spiritual assignments for my highest growth and opportunities for expansion.

And for that, I'm grateful.
I'm grateful I showed up for the challenge.
I'm grateful for who I became in the process.
I'm grateful for the Abundance that followed.
I shared these stories with a client yesterday and invited her to share some of the hardest things she'd navigated in her past too as a reminder of her own strength…
If you're going through it right now – remember, brighter days are coming, expansion is upon you and abundance awaits! You can feel pain and still find your power – one step at a time.
Sending love sisters,