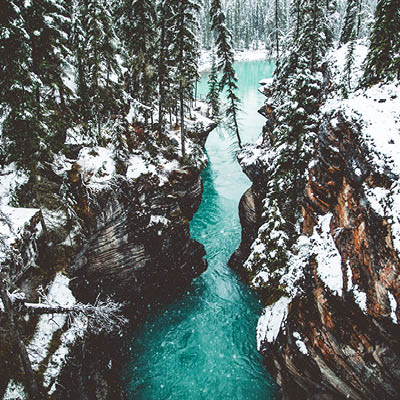 17 Nov

5 Ways to Reduce Anxiety
Anxiety is such a battle for so many of us, trust me I know. I've actually built a infrastructure in my life to keep anxiety at bay. I know what makes me feel anxious and what makes me feel at peace, present and me. What I've learnt over the years is that anxiety is going to show up in our life on way or another and what's important is that we recognise the patterns and we have tools to support us during the times when anxiety is really taking over our life.
Before you read on, I just want to remind you that you're not alone and that most us experience anxiety at some point in our life, in fact the more I talk to people about my own personal journey, the more I realise we've all been suffering a lot more than we would expect.
I've found that reducing anxiety isn't just about using quick fix tools when you feel anxious, although they can help and I will share below some things you can do immediately, but it's about building a infrastructure in your life that keeps anxiety at bay.
1. Yoga Nidra before bed (There's no actual yoga involved…read on)
This is a very new practise of mine, like literally as of last week, but it has had such a gorgeous impact on my life, I just had to share it with all! My coaching clients are really loving it too – I've told everyone!
For those of you that don't know what yoga nidra is, it's a full body relaxation. Last week I found a beautiful 15 minute free guided Yoga Nidra on Sound Cloud by chance. I've been playing it pretty much every night since, it's just so beautiful – and Lisa says she hasn't slept like this in ages!
All you need to do is press play once you're in bed with the lights off and ready to go to sleep and let yourself be guided into a beautiful sleep.
Follow the link here:
(I'd love you to let me know your experiences with this one, email me at [email protected] to let me know how you find it)
2. Give your social media a detox
This is something that I try to do at least every other month. There's some accounts on Instagram particularly that I love to follow but equally they make me feel a little anxious, they make me compare myself (never a good idea!) and make me feel almost 'behind' in life. So when I start to feel that I way – I just click the unfollow button, even if it's just temporarily. Let your intuition guide you on your social detox and make it so when you visit your social media feeds, you feel inspired and good about yourself, not drained and worthless.
Join a community, just for you!
This is possibly the best thing I've EVER done. However if someone had said to me a few years back, "Alice, why don't you go and join a local community" I would have freaked out and thought about local meetings at the church hall and XXX. What I've found is that there's communities everywhere – in your local yoga studio, your local surf club and even local café.
As humans whern we feel part of  community, we feel safe, connected and proected, it actually boosts our confidence and wellbeing.
I love going to my weekly yoga class and meditation class because it makes me feel connected and inspired, it makes me feel like I belong. I also love creating my own community. A big reason why I launched The BE Platform mini-retreats was because I wanted to create a space where we could all get together and feel connected whilst doing what we all love.
If you don't feel a part of a community currently, why not choose something you love, like yoga, meditation or cooking and find a local class you can join. Feeling part of a community doesn't happen overnight but if you show up regularly and make a effort to build relationships, they really can transform your life and keep that anxiety away.
Manage your deadlines – bare with me on this one! (This is a note to self too!)
So this one is a big one for me! I adore all my clients, each day I wake up and say to Lisa "How lucky am I to get to work with all these, cool, awesome, inspiring people?!" however, when someone asks me for something, I have a tendency of saying 'yes, I'll do that for you today' or 'yes, let's have a call first thing tomorrow morning". And because of this, I've actually burnt myself out a fair few times and ended up running around like a anxious mess.
Learning to manage your time properly, is super important – and it really isn't rocket science. It's the tendency to people please that gets in the way!
So I don't have anything super detailed to share with you hear, aside from become more mindful of what you're saying yes to and the unrealistic expectations you're putting on yourself. I now have a wonderful habit where I don't check my emails on Monday mornings. And I always give myself a few days to complete a task. Most of clients know this, and they think it's pretty cool – after all, you gotta practise what you preach! So think about how you could manage your time a little more and maybe even say yes to a little less.
Live Life… let me explain
Anxiety is a naughty little thing, but ultimately, it's up to us to nurture our minds and sometimes that's tough to own.
When I'm feeling anxious, the last thing I want to do is put myself out there. I usually want to get into a hot bubble bath and hide for hours, or eat peanut butter on toast in front of Netflix. But I know deep down, what my soul needs is connection, fun and adventure!
So rather than letting your anxiety crush you, try booking a activity that will make you
Did you know, if you move your body for 3 minutes, you actually change your mential state of mind.