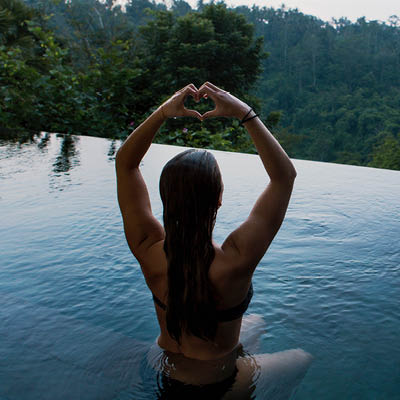 29 Jan

7 day self-love challenge!

I've just had a fantastic coaching session with a coaching client. I've just had a fantastic coaching session with a new coaching client. I shared some really simple strategies which I use almost everyday in my own personal life to create a positive, fulfilled and abundant life – I really believe these simple strategies can change your life and that creating a life you love…starts with self love! 

These simple strategies when implemented can set you up for happiness and fulfilment – yes you can really set yourself up to feel mind-blowingly electrifying!

I wanted to make this a little fun, as you know I'm more of a 'lets have a good time' kinda gal, rather than a 'get your head down and learn the theory' kinda gal, after all theory if not practiced doesn't really serve much purpose in your life!

So… I want to set you all a 7 day self-love challenge! You don't need to invest financially, you simply need to devote an hour of your time to complete 3 simple actions and 2 minutes every morning for the next 7 days…easy right?!

I'll be doing it with you all and cannot wait to get started!

So…are you in? 

Fabulous! Don't ask me why…just let the actions do their magic. I promise you you'll experience a shift over the next 7 days if you implement these simple strategies.

This is going to be such a fab week!

Grab a pen and journal or a piece of paper and…

Write down 5 things you achieved over the past 12 months which once seemed impossible.

(What a question right?! I know. One of Lisa's I must admit!)

Remember…5 things you achieved…not 5 things you didn't (I know it's easy to focus on what didn't go your way but right now we're creating a space for abundance…that means there's no room for lack!)

Write down 10 things you love about yourself.

If you're not used to praising yourself this may feel uncomfortable but if you really want to live a life of your dreams you must begin to vibrate at a higher energy frequency – when you give off good vibes, you attract good vibes and that starts with you and how you feel about yourself. So, go ahead, write down 10 things you love about yourself!

Write down 7 things that light you up.

Try not to think about this too much, just write down what comes to the surface. Ask yourself, what brings you joy in life? It can be big, it can be small. But take the time to know what lights you up. Here's some examples from me:
Buying flowers and taking the time to arrange them
Going to a coffee shop and enjoying a herbal tea and reading my favourite book
Cooking a meal with my beautiful partner
Running a candle lit bath with my favourite bath salts
Spending the weekend with my sister just enjoying life!
Being by the ocean with the sun on my skin
Having a healthy smoothie for breakfast!
So…what lights you up?
You'll likely find, it's not too hard for you to light up, in fact, now that you're aware it's most likely you've listed really simple things in life that maybe you don't often make time for.
Write down 3 positive affirmations aligned to how you want to feel or what you want to achieve…they must start with I AM….don't ask why, just write them down.
Here's a few examples of affirmations:
I am so happy and loved
I am attracting positive people into my life
I am a strong woman who has the ability to create anything I put my mind to
Fabulous! Thank you for sticking at it..especially if this is the first time you've answered these types of questions!
I bet you're feeling pretty bad ass already! If you're not…give yourself a little more time to reflect and answer the questions, take as much time as you need.
Now…how are you feeling? Pretty awesome right?!
Now for the 7 day challenge…. This will only take 2 minutes of your time each day! Yes…only 2 minutes! And you can do this pretty much anwhere…even at the traffic lights on our way to a meeting!
Every morning, stand/sit in fornt of the mirror, look at yourself directly in the eyes and say your 3 positive affirmations out loud (the ones you wrote down earlier). This should take you no longer than 2 minutes.
Just a word of warning… this might feel uncomfortable at first, you may even cry or struggle to even say those words to yourself but find the strength to do it every single morning for the next 7 days. Trust me, if you can stick to it…you will see a magical shift in your life!
And finally, choose 1 activity or action from your 'Lights me up list' to do this week. Sit down and block it in your diary. Choose something that you can easily achieve to show yourself how effortlessly you can light yourself up!
Don't just skip over this…book it in…right now. Remember what made you click on this blog initially. Creating a great life starts with how you feel about yourself. Choose one of your 'Lights me up' actions to do this week – it'll be great fun!
I love being around flowers. Growing up I always saw flowers as a luxury treat, something that represented beuty, wealth and joy. I now have a irtual every Sunday and take the itme to enjoy strolling to my local flower shop to buy flowers and arrange them beautiful in a vase. Everytime I come home and see them I feel beuty, wealth and joy.
What small action could you take this week to invite positive feelings into your life?
So that's it. Simple. Don't ask questions. Just do it. If you want to commit to living the life of your dreams, first you have to set your mindset up for success and that starts with living in a positive space.
Why not ask a friend to join you in the challenge?
I'd love to hear your affirmations, 'lights me up' action and how you find the challenge!
P.S If you have a friend who you think would benefit from joining the 7 day self-love challenge please do share this link with them! <3
This error message is only visible to WordPress admins
Error: No feed found.
Please go to the Instagram Feed settings page to create a feed.