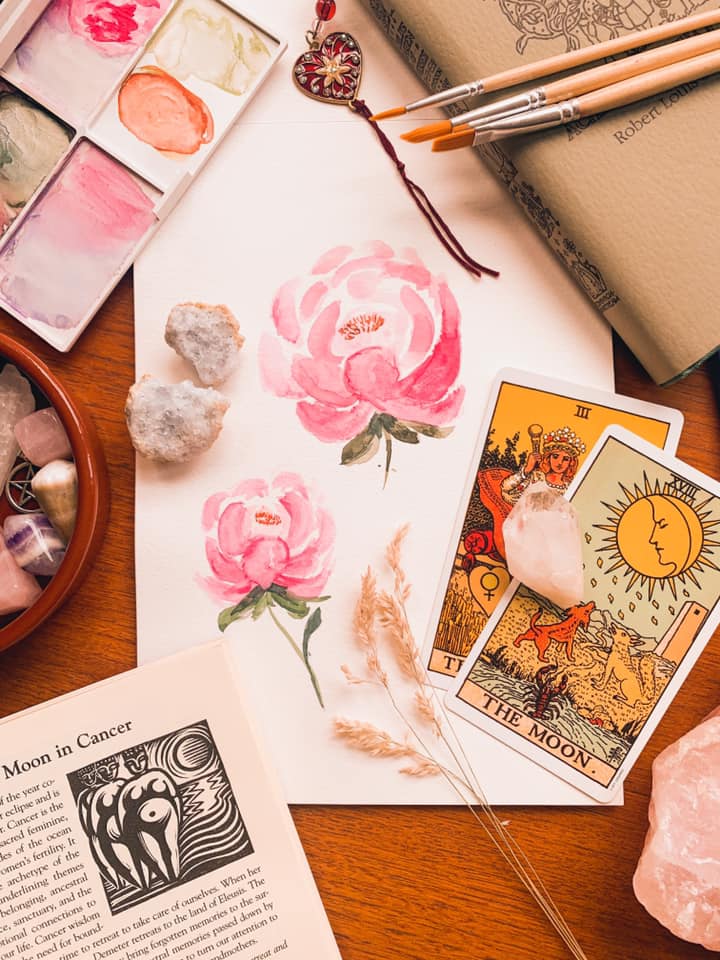 28 Jul

☽ New Moon in Cancer ☽

Today (6pm UK time) we have our first 'normal' New Moon after 8 weeks of Eclipse Season – there's more of a familiar flow with the energy right now and less of the intensity we've felt the past 2 months…
(Can you feel that?
I'd be interested to know!)
This is also our SECOND Cancer New Moon in a row…. making it a rare one! ☽
(Remember usually the New Moon is in a different sign each month.)
Cancer is a water sign
– think emotions, flow, home, family, loving, nurturing – think the great mother.
Cancer is also 1 of the 4 Cardinal signs – these are the Zodiac signs that mark a new season and initiate new beginnings.
(The "starting a new chapter" feeling is real right now – let's embrace and welcome it!
)
This New Moon will also be opposite Saturn in Capricorn…
bringing our attention to the structures in our life… do they support us in where we're heading… or hinder us? (Keep this in mind.)
A question to keep with you over the next few days:
What do you need to stop/start/continue in your life to get deeper into alignment?
Key activities: Be near water (Swim! Bathe! Laze by a river!), Take your shoes off on the bare earth, be creative (paint, write, cook, make a remedy
), create a calm nurturing space (incense, candles, music, windows open for fresh air
– you get the gist!)
Rather than focusing on setting intentions this New Moon, I'd recommend focusing your time on getting back to feeling YOU… from this place of alignment your truest intentions will reveal themselves with ease and grace.
(BTW, If you want to learn more about working with the Zodiac Seasons I definitely recommend joining our online membership – The Sisterhood
)
P.S. I'm hosting a virtual New Moon Ritual on Wednesday (22nd July) 8pm – 9pm for members of The Sisterhood!
If you've been thinking of joining for a while, now's the perfect time!
Follow this link for more information:
www.thebeplatform.com/thesisterhood/
– see you inside!