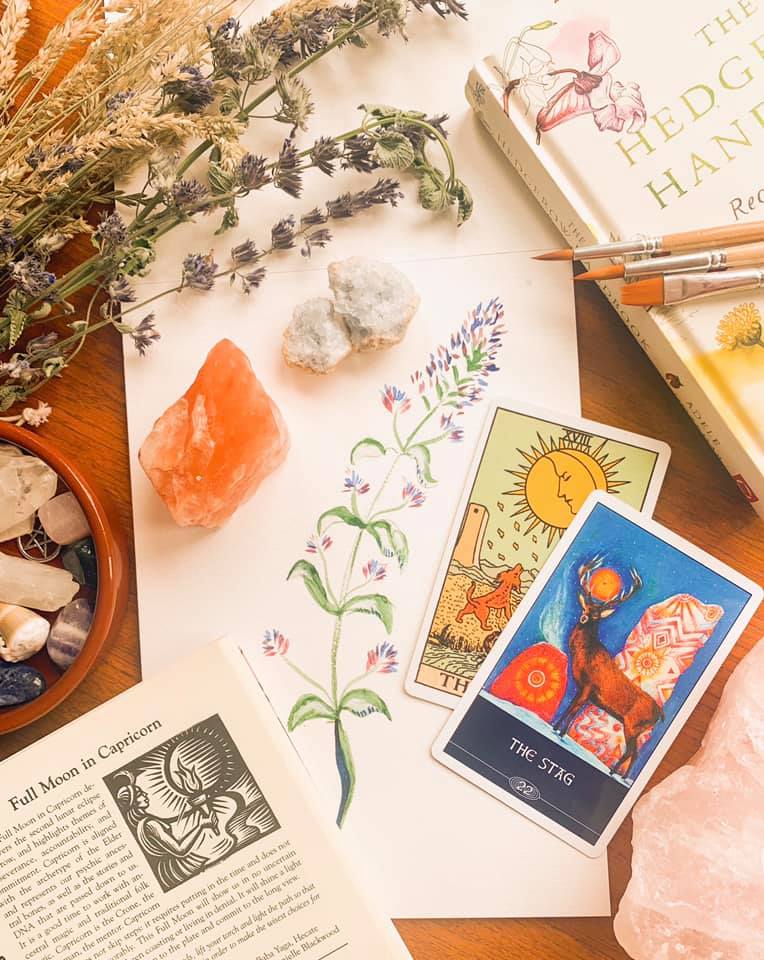 05 Jul

☽ Lunar Eclipse in Capricorn ☽
Tomorrow (5am UK time) we have the Full Moon Lunar Eclipse in Capricorn.
As the Eclipse energy moves in, you have one job and one job only – to stay grounded – firm, strong, rooted and resilient like the Mountain goat herself – the goat who reminds you you can climb *any* mountain and stand on the edge of your abilities confidently with trust and with strength.
Our ancestors would call this the 'Buck Moon' – named after the deer who would begin to re-grow their antlers in July after their annual shed.
Just as the deer shed a huge part of their identity, so too do we. We know a certain part of our life is over and in many ways things will never be the same, but we also know something new is growing, something stronger, something wiser, something that will serve you and the highest good in ways you're yet to even understand.
This is a powerful clearing – accept the natural cycle of life and bring your attention to new possibilities with the wisdom of the past…rather than focusing on the loss.
Transform anxiety into quiet excitement for the future.
Here's 3 questions to reflect on:
What huge lessons are now coming to an end? What wisdom have you gained and how will you move forward with that wisdom?
Where is your intuition guiding you? What is it asking of you? (Get still and tune in.)
What vision did you set back at the New Moon in Capricorn in December? Have you gotten distracted? Let Capricorn help you build something long-lasting.
Key Activities: be in nature, reflect, paint, detox body, clear home and be in solitude.
(Don't charge crystals in Eclipse energy. This is energy we want to release, it's a purging, exhausting energy. Not one to hold onto
.)
A new journey awaits, sister, harness the energies for deep reflection and remember, just like Capricorn, you too can climb any mountain. It's time.
(Here's my new meditation painting
– drawing wild water mint I collected from the Yorkshire Dales on Wednesday!
)